What Impact Do Grocery Store Openings Have On Multifamily Rent Growth?
A new report published by Newmark Knight Frank, titled "The Grocery Store Effect" delves deep into the impact that a nearby grocery store opening can have on the desirability and rent prices of multifamily real estate. The report looks at 42 recently opened grocery stores in the Washington D.C. metro area to determine exactly what effect grocery store openings have on multifamily rents. Though investors and developers have long known that the availability of nearby grocery stores is essential for renters, this report shows just how important they can be.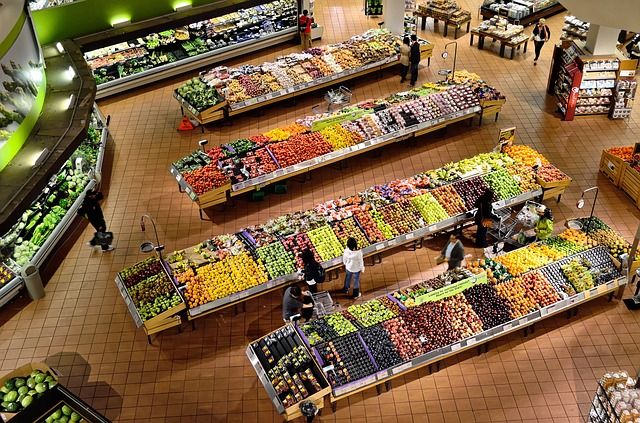 Some of the most impactful findings from "The Grocery Store Effect" included:

Grocery Stores and Apartment Rent Premiums: Apartment properties in the sample located within a 0.5-1 mile radius of a newly opened grocery store had rents 5.1% higher than other apartment properties in the same submarket (at the time of store opening). Several months later, those same apartments still commanded rents 3.8% higher than other apartment properties in the same submarket.
The "Whole Foods Effect": Of all grocery stores studied, Whole Foods had the largest positive impact on rents, with apartments located within a 0.5-1 mile radius of a newly opened Whole Foods commanding rents 8.4% higher than the submarket average.
Apartments Near Mixed-Use Properties with Grocery Stores: Grocery stores in mixed-use developments had a much larger positive impact on apartment rents than stand-alone stores, with apartment properties near these stores commanding rents 7.9% higher than the surrounding submarket.
Mixed-Used Properties with Grocery Stores: Apartments located in mixed-use properties with newly opened grocery stores saw the highest rent premiums above their submarket, offering rents 23.4% higher than their submarket average at the time of opening. These apartments still retained a 13.7% rent premium one year after the store opened.
The "Trader Joe's Effect": Trader Joe's was the only grocery store studied that lead to an increase in an apartment's rent premium (compared to the overall submarket) one year after the store opened. This may be because Trader Joe's often opens locations in gentrifying areas, where the utility of a quality grocery store actually increases over time as the population expands.
What Do These Conclusions Mean For Multifamily Investors and Developers?
Overall, the report determined that new grocery store openings within close proximity to an apartment property have a significant (positive) impact on rents. While this rental premium is the highest at the time of the grocery store opening, much of it still remains one year after the store has been in operation. Of course, the study only looked at one metro area, but there's little reason to believe that its findings won't hold water in many other parts of the U.S., particularly in urban and densely-populated suburban areas. That being said, to maximize rent growth and profits, investors and developers may wish to:

Purchase or build new properties as close as possible to grocery stores that are about to open, or, at the very least, grocery stores that have opened within the last few months or year.
When possible, focus on building or purchasing properties near premium grocery stores, such as Whole Foods or premium discount grocery stores, such as Trader Joe's.
Conversely, avoid purchasing or developing properties in areas that are far away from existing grocery stores and have no new grocery store openings planned.
For larger apartment developers, consider building mixed-use properties that include grocery stores, as these tend to drive the largest rent premiums.
Other Grocery Store Considerations for Multifamily Investors and Developers
While a newly-opened grocery store next door to an apartment complex (or within a mixed-use development) may be best for rent growth, it's not the only thing that can have an impact. Even having a nearby convenience store may be able to provide a subtle increase in the desirability of a property and a corresponding boost in rent growth.
In fact, in recent years, apartment owners have even placed robotic convenience stores on their properties in order to make it easier for residents to quickly obtain everyday necessities such as bread, milk, and orange juice. While the main purveyor of these stores, Shop24, is no longer in business, Amazon's opening of a robotic store in 2018 means that the concept is far from dead. However, until robotic stores once again become accessible, apartment investors may want to consider purchasing properties close to convenience stores in addition to grocery stores. In addition, developers of mixed-use properties may want to attract convenience stores to their developments, particularly if attracting a grocery store isn't feasible due to location or size constraints.