The $2.7 Million Refinancing Closed at a Sub-4% Interest Rate
This week, Janover Ventures' Camilo Padron closed a $2.7 million Fannie Mae Small Loan for Mainstreet Townhomes, a 34-unit apartment property in Chandler, Texas. I sat down with him to discuss the deal, the Fannie Mae Small Loan program, and what borrowers should know about the current state of small-balance multifamily borrowing.
What made this deal unique?
This deal was cool because it was a brand new construction deal that we were able to refinance using Fannie Mae's Small Loan program. Our borrower wanted to refinance his construction loan on a recently-built property, and we were able to get him 100% of his total construction cost basis on the deal. There was some heavy underwriting involved, but overall, this was a great outcome for everyone, especially since he was a first-time agency borrower.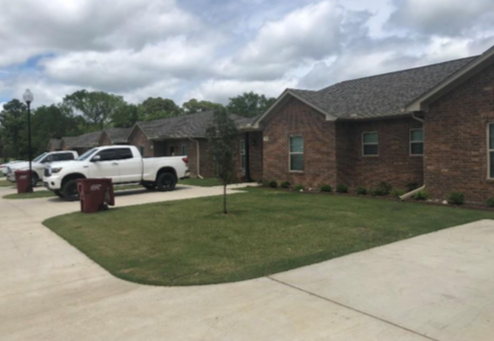 How was the process for the borrower?  
Fortunately, it was pretty smooth and painless. We worked closely with him through every part of the process, and, as a result, we were able to achieve a timely 60-day close without any unexpected delays or setbacks.
What were the details of the loan?
We got the borrower a $2.7 million, 10-year fixed-rate loan with a 30-year amortization. The interest rate was 3.77%, which is also pretty incredible. Plus, like most Fannie Mae Multifamily deals, the loan was non-recourse, which means no personal guarantee for the borrower.
Is this about the average size you see for a Fannie Small Loan deal?
Yes, it was a good size deal and a perfect fit for the program. For those who aren't familiar, the program offers loans between $750,000 and $6 million, so this was definitely within those parameters.
Do you recommend the Fannie Small Loan program to a lot of borrowers?
Yes, it's a great program. In general, Fannie Mae Small Loans provide better pricing in smaller markets, which is why it was a great fit for this deal. However, when you move to larger markets, Freddie Mac's Small Balance Loan (SBL) program generally offers better terms and pricing. Fannie Small Loans also provide the option of getting fully-amortizing 30-year financing, which is pretty rare in the multifamily space.
The features of the program include:

80% LTV
30-year amortizations
5, 10, 15, 20, 30-year fixed-rate terms
Interest-only (I/O) options available
45-75 day close
Non-recourse
What else can you tell us about the state of the small balance multifamily lending market?
Fannie Mae and Freddie Mac, particularly Freddie Mac's SBL program, just raised rates and added some additional restrictions for small-balance borrowers. We can probably attribute that to the fact that Fannie and Freddie really blew through their goals this year and may want to cut back on lending at this point. However, interest rates are lower than ever, especially since the Fed recently lowered rates and 10-year Treasuries just dropped as well.
So, while Fannie and Freddie are still fantastic options, this likely means that other types of debt, including CMBS and HUD multifamily loans, may be more attractive to certain borrowers in the coming weeks and months.